Block your calendar and make sure to attend the coming Scaling your SME event on the 26 September 2019.
The event will focus on upscaling SMEs to new heights through a journey from small to mid-sized enterprises and further into becoming full sized enterprises. Lots of examples with panel participants who have gone through the journeys themselves. This is your chance to engage with a panel of proven entrepreneurs who have scaled their startup as well as a panel of experts who are ready to give you the advice and tools you need to help you succeed.
The event is generously sponsored by dtac and organised by the Thai-Norwegian Chamber of Commerce (TNCC), in collaboration with the Joint Foreign Chambers of Commerce in Thailand (JFCCT) and foreign Chambers of Commerce in Thailand.
Price:
Baht 800 for Members of TNCC and partner organisations
Baht 1,000 for Non-members
The price includes cocktail food and free-flow drinks
Program:
15.00 Registration
15.45 Keynote, Alexandra Reich, dtac CEO
15.55 Growing SMEs through connectivity by Magnus Muller, SVP, Head of B2B SME Division – dtac
16.45 Coffee networking
17.15 SME Panel session
• Jostein Aksnes CEO, 7 Peaks Software & Property Flow
• Vibeke Lyssand Leirvag Founder and CEO – Felicia Design
• Tiwa York, Head Coash, Kaidee
• Idar Vollvik, CMO, Geddit
• Magnus Muller, Senior Vice President, Head of B2B SME Division – dtac
Moderator: Bob Fox, Chair, Digital Economy/ICT group JFCCT&EABC
18.10 SME success story by Mr. Sahib Anandsongvit – CEO/Co-Founder – Seekster
18.20 Networking
19.30 End of event
RSVP: [email protected]
Cancellation after Monday 23 September 2019 will be invoiced.
Meet our Keynote Speakers!
Meet our Panelists!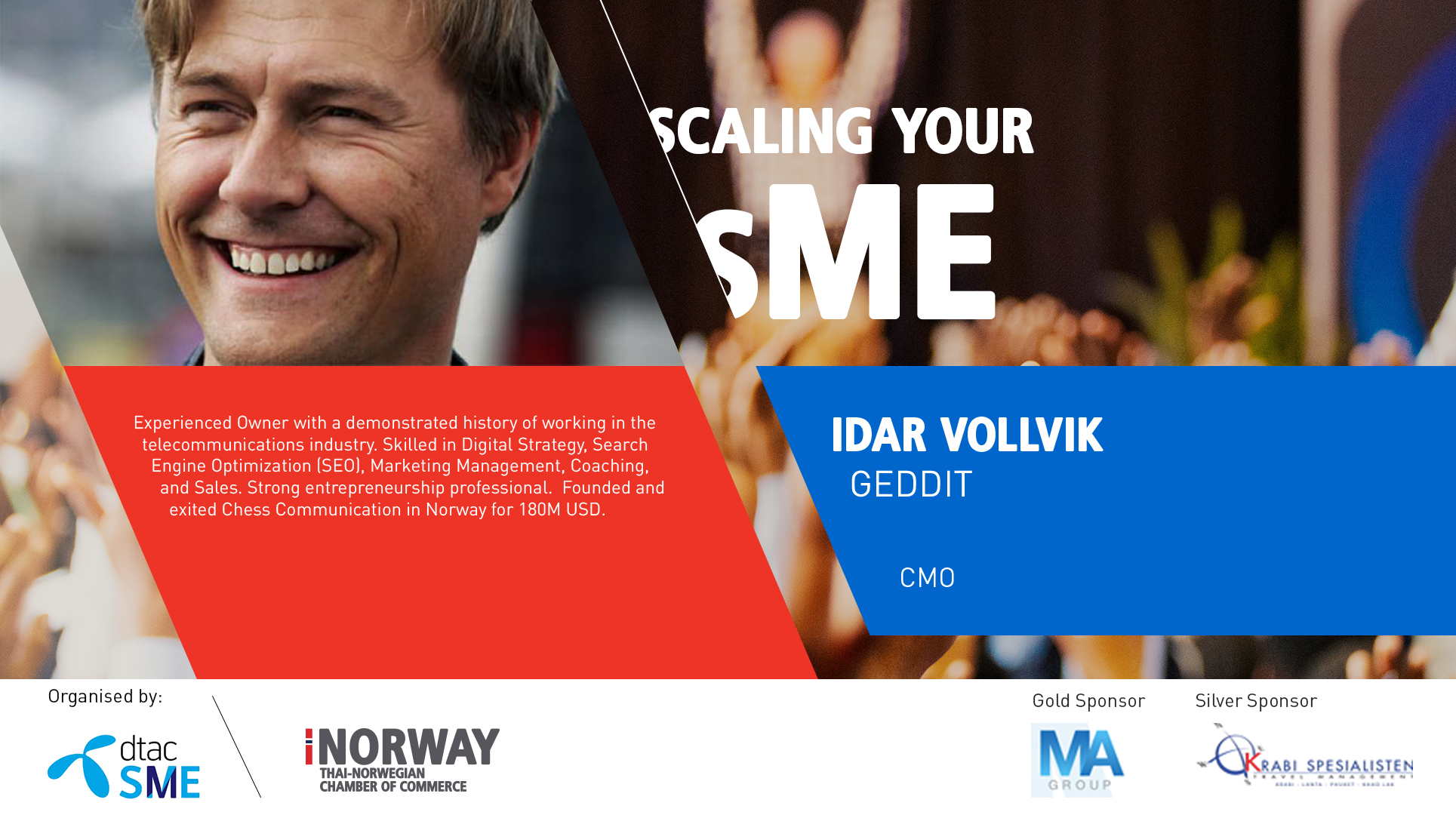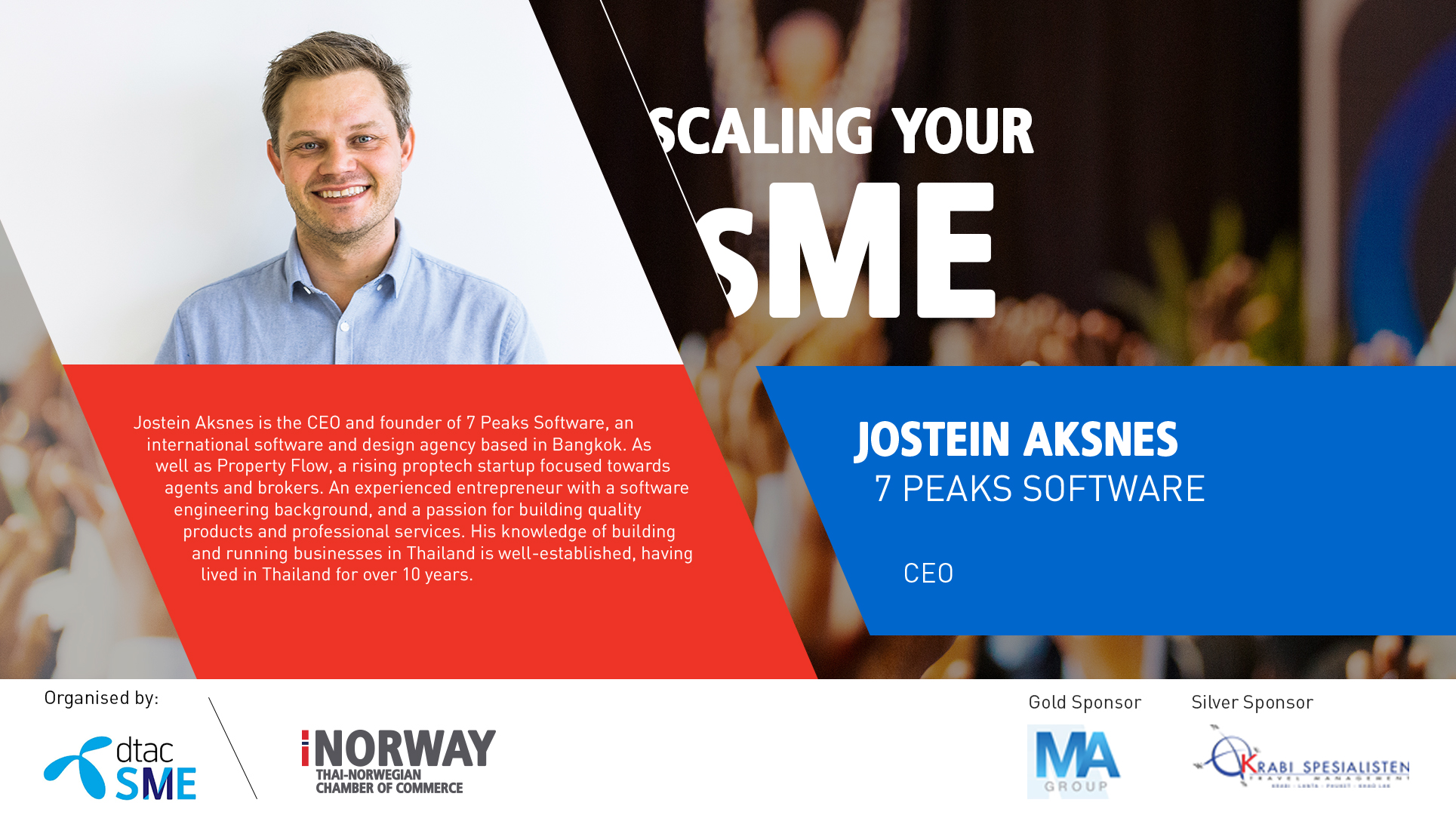 Meet our Moderator! 
Meet our SME Success Story's Speaker!
For other events, please click here.
Time
15:00 - 19:30
Address
Chamchuri Square, 317 Phyathai Road, Phatumwan, 10500, Thailand